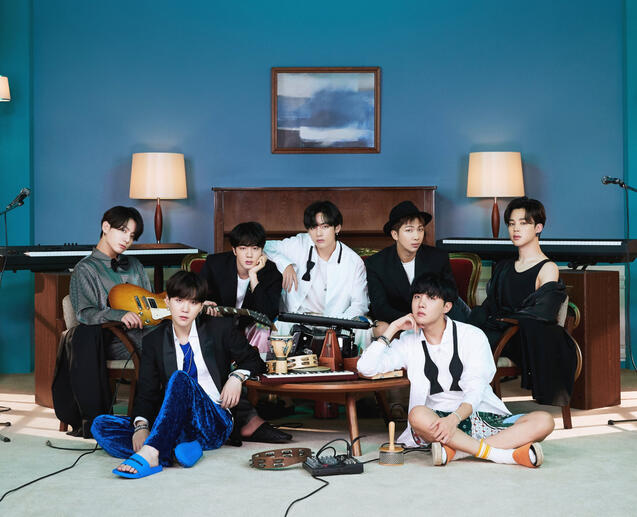 An informative carrd regarding the goal of seven million pre-orders for the BTS comeback.
BE coming out November 20th 2PM KST, 0AM EST
PRE-ORDER PERIOD (FOR DELUXE VERSION): Sept 28TH 11AM KST to Nov 19TH
please note this is for the deluxe version and quantities are limited check this weverse announcement for more info
Click here for the Weverse announcement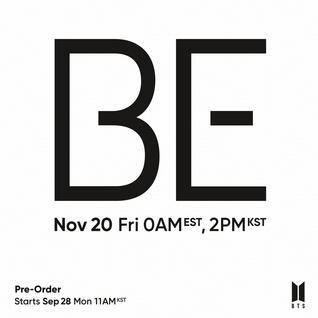 The button below will take you to a Google Drive containing all the translations.
Currently Available: Albanian/Shqip , Arabic/العربية, Chinese/中文, Dutch/Nederlands, French/Français, German/Deutsche, Hebrew/עִברִית, Hindi/हिंदी, Indonesian/Bahasa Indonesia, Italian/Italiano, Japanese/日本語 , Korean/한국어, Polish/Polski, Portuguese/Português, Romanian/Română, Russian/Pусский, Spanish/Español, Thai/ไทย
If you're a baby army and don't know how to help in doing these things dont worry! This carrd also explains how to help for these goals
COMEBACK GOALS (PRS=PRE-RELEASE SINGLE)
7 MILLION PRE-ORDERS
SPOTIFY
9-10 MILLION+ Filtered Streams

PRS/Title Track (1st Day) Global
13-15 MILLION+ Unfiltered Streams

PRS/Title Track (1st day) Global
2.5-3 MILLION Filtered Streams

PRS/Title Track (1st Day) USA
45+ MILLION Filtered Streams

PRS/Title Track (1st Week) Global
10-12+ MILLION Filtered Streams

PRS/Title Track (1st Week) USA
50+ MILLION Filtered Streams

Album (1st Day) Global
200+ MILLION Filtered Streams

Album (1st Week) Global
1 MILLION Unique Listeners

(1st Week)
YOUTUBE
for both the PRS and/or Title Track
110+ MILLION Views, 9+ MILLION Likes

(First 24 hours)
250+ MILLION Views

(1st Week)
Biggest YT Premiere in History

(3.5-4MILLION+)
iTUNES
#1 in 110+ Countries

(PRS/Title Track)
#1 in 115+ Countries

(Album)
APPLE MUSIC
#1 in 30+ Countries
#1 on Apple Music Global
Top 30 Apple Music charts (USA)
Top 50 Apple Music charts (Global)
BILLBOARD
#1 on Billboard 200

(3+ weeks at #1)
600K Album Sales , 420K Pure Album Sales

(first week)
#1 on Billboard Hot 100

PRS/Title Track(3+ weeks at #1 Debut)
170K Sales , 120K Pure. 200K if 2 versions

PRS/Title Track
All B-Sides debut in Hot100
SHAZAM
300K Shazams

PRS/Title Track (First 24 Hours)
600K Shazams

PRS/Title Track (First Week)
#1 on Shazam Global
DEEZER
#1 Deezer Global Charts

PRS/Title Track
Top 50 Deezer Global Charts

All B-Sides
EXTRAS
#1 Amazon Digital
#1 Google Play
#1 Last FM
#1 Global Digital Artist
BTS #1 BILLBOARD GOALS ON DEBUT WEEK OF NEW ALBUM. #1 ON..
Billboard 200
Artist 100
Billboard Hot 100
Global 200
Global excl. USA
Top Social Artist
World Album
Single Song
World Song
Follow BTS on:
---
The buttons below contain the Dynamite achievements we aim to break (1) & infographics/ posters of the goals as well as streaming guides for Apple Music and Spotify (2) :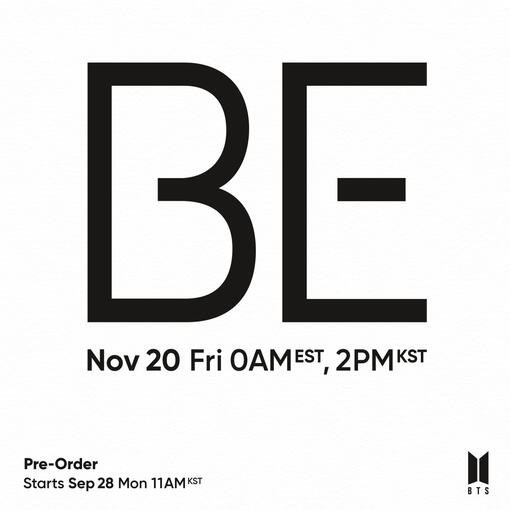 The new comeback is gonna be all self produced/directed by BTS themselves so we want to get a million pre orders for every member for their 7th year.
credit to Alaisia @yoncejmn prev:@retrozones
Please note that this depends on when BigHit drops the pre-order link for the standard version- if there are less than 3 weeks for pre-orders then our goal will be 7M COPIES not pre-orders.
There have been massive events this year that have pulled a lot of new fans into the fandom ( grammy, james corden, class of 2020 etc). We have doubled in numbers every comeback, there has been a huge growth in stream numbers and in twitter likes ( going from 1.5m on tweets to 2m to per tweet) so this makes achieving 7m pre-orders more possible.
PRE-ORDER NUMBERS FOR PREVIOUS COMEBACKS
LOVE YOURSELF 承 'HER' : 1.05M
LOVE YOURSELF 轉 'TEAR' : 1.5M
LOVE YOURSELF 結 'ANSWER' : 1.51M
Map of the Soul: PERSONA : 3.07M
Map of the Soul: 7 : 4M
Info by @EgosShadow7 on Twitter for the first half of 2020
-Spotify followers 15.3M to 19.6M to 23M
-BANGTANTV (youtube) subs 24.2M to 32.1M to
-BigHitEnt (youtube) subs 30.8M to 38.4M
-Twitter followers 23.2M to 27M
-Instagram followers 21.7M to 26.6M
-Facebook followers 9.9M to 11.6M
-TikTok 0 to 14.2M
Big Hit posts official links for you to order from, including places like Amazon or Target or HMV.
You can buy from Weverse Shop Global or USA.
Ordering from Weverse Global shop will count towards k-charts (hanteo/gaon etc) whereas ordering from Weverse USA will count towards the Billboard charts. Don't pre-order from unofficial links!
Pre-ordering from your countries official retailers will make it count towards your country charts.

LINK TO PREORDER ACCORDING TO YOUR COUNTRY
The link below will send you to a online tutorial to help you understand how to stream on YouTube in a more efficient way so views aren't deleted and BTS MV's can perform better. This is made by @Madness134340 on twitter and is in English, French, Spanish, and Portuguese
Another tip is to sign up for premium accs so the views are less likey to be deleted! students get youtube premium at a cheaper price and you can get a 30 day free trial and cancel so as to not get charged
Make sure not to stream on miniplayer (when you minimize the video and it plays in the corner while you scroll YouTube) as it will count as 1 view. (Source: the original YouTube Help twitter account)

Thread on YouTube Streaming
-Do not loop! looping songs or playlists is seen as bot behavior and the streams dont count!
-Skip one or two songs every hour listen to song by other artists occasionally (non kpop)
-Try to alternate between 2/3 playlists
-DO NOT MUTE! have the sound at least at 50% or more
-BUY THE TRACKS SEPARATELY!! if you are in the USA and Canada but not if you are in other places such as the UK and Germany
-gifting on iTunes DOESNT count for the charts
-ALWAYS delete the songs from apple music after you buy them on iTunes, then re-add them from apple music or your plays won't count. You would just be streaming a purchased song and that doesn't count for any charts or apple music. The purchase is still valid but the plays of it are not.

If you cannot afford to buy the tracks on itunes there are fund accounts for armys such as :
@fundsforbangtan
@borahaefunds
@thetaeprint
@jinnieslamp

If you can afford to donate to these fund accs so people are able to buy the tracks (SEPARATELY!!) that would also be a big help! DO NOT DONATE TO ACCOUNTS THAT HAVE JUST BEEN MADE! THEY COULD BE A SCAM!
These will count towards HOT100 and BB200
For iPhone users they have to delete their download after purchase on iTunes. If not streams won't count. Then they can stream from the library

Android users don't need to delete anything so they can just stream.

Also the + sign has to appear when listening or else the streams do not count
10 tracks sold = 1 album
1 Album = 1 RIAA unit
If you purchase the main title many times (under maxi 5 purchase per credit card/account & don't complete the album) YOU HIT BOTH BB200 & HOT 100 !
Purchase the same day or week
4 main titles on itunes with 1 acc/credit card at home (1 IP ADDRESS)
(But that means u can buy 1 ANOTHER SONG)
3 main title on google play with another credit card/acc at college (1 IP ADDRESS)
*3 on amazon (same process) at work or family
NEVER click "Complete" album on iTunes

MAJOR OBJECTIVE: CHARTING ALL TRACKS OF BE IN THE HOT100
This IS possible because:
-The album will likely have around 7-10 tracks
-During MOTS7 4 songs from the album charted on the HOT100 (3 at the same time) without ARMY intending to
-All the MOTS7 tracks were on the Billboard Bubbling Under Hot 100 chart (Top 20) which means they were very close to charting in the HOT100
-Since then the fandom has grown largely (CHECK GROWTH STATS HERE) which makes this goal more attainable
-This is Jimin's wish as well as the other members so let's do it for them.

Thank you @vkretros on Twitter for this information.
Thank you to:

@ariguk @starjhobi @seok_visualism @awhoya and @solefilter for the Portuguese translation

@twtforpjm @eternalgoogie @MIAM0RJIN @itsyoypkjm and @jeonclouds for the Spanish translation

@whatstastyinDT for the German translation

@jiminkives for the Albanian translation

@indierocktaejin for the Russian translation

@jhstier @jkscorset @hopefulhob @seokjinniest @writtenbyalz @gngjoon @SoobinNoonaaa @seokjinniestfor the Indonesian translation

@bangtanhypebot for the Thai translation

@funkcja for the Polish translation

@jikookdiors for the Arabic translation

@flickergguk @swansshadow @joonsyuu @imasunshish @irishbombjk for the Italian translation

@starinthgalaxy for the Turkish translation

@promisedream_ for the Dutch translation

@HoppingKitten for the Japanese translation

@triviapath for the Korean translation
DYNAMITE ACHIEVEMENTS